Weddings on the White Sands of the Emerald Coast
What better place to say I do than in your favorite vacation destination? The Emerald Coast of Florida is home to the most amazing beaches in the country. Capture your special moment in time and experience the joys of your memories each time you return to the Gulf Coast. Every year we get some guests that incorporate our beach houses into their wedding plans in one way or another.  Because we get so many inquiries about what is involved, I decided to share some of my thoughts a provide you with a little research I've done.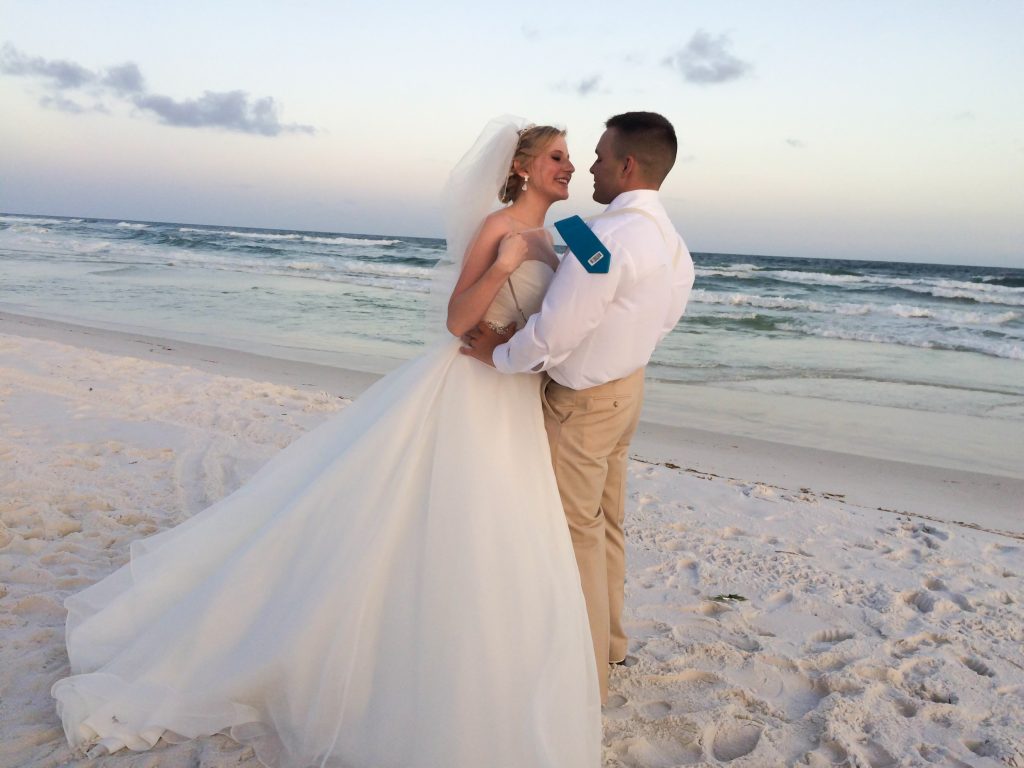 Destin Beach Weddings
It's finally autumn which means that it's wedding season on the Emerald Coast! Getting engaged is exciting, but it often comes with hours and hours of preparation and planning. Destination weddings involve even more work. Though every couple has their own criteria for picking their wedding destination, everyone wants it to be romantic. Your wedding day is one of the days you will remember for the rest of your life. For this reason, you obviously want to make it a magical ceremony that is cherished for a lifetime. There is nothing more appealing than getting married next to the beach on a gorgeous afternoon or early evening. With the wind blowing gently, the sun shining down and the water flowing up to the sand, it is a setting you could only dream up. While many take honeymoons to locations like this, why not live the dream and get married on the beach?
If you are in the process of selecting a wedding destination, you should consider Destin, Florida. There's nothing quite as romantic as saying your vows on the sandy white beach with the crystal-clear emerald waters sparkling in the background. In fact, Destin beach weddings are what dreams are made of for most couples.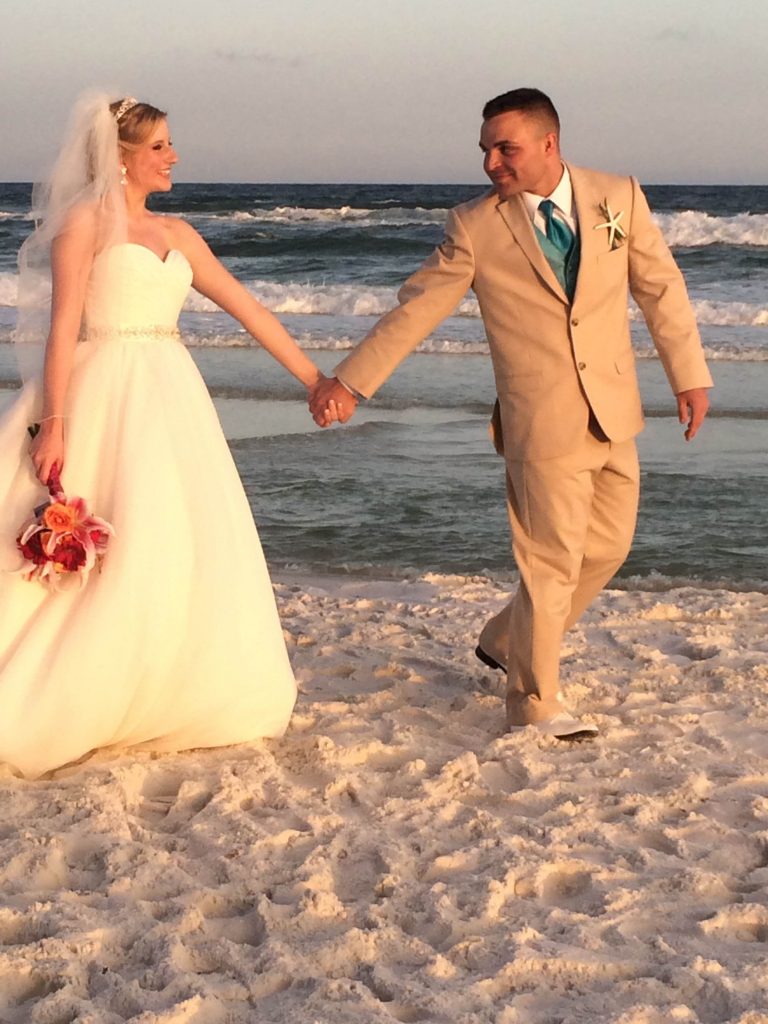 Destin, Florida is one of the most romantic places for destination weddings.
One of the most common wedding venues in the area is the Henderson Beach Inn.  With Henderson Beach State Park as the main venue, this place is incredible.  Of course, with the great venues come the price tags.  What typically happens that gets the DoctorsOrdersDestin beach houses involved is that the budget will only allow for so many to enjoy the truly 1st class accommodations.  Therefore, if there are 25 or 50 coming into town for the wedding, the costs for accommodations plus everything else will start adding up.  Sometimes the Bride, Groom, and their parents enjoy the Henderson, while the rest of the wedding party and guests will want to very nearby.   The DoctorsOrdersDestin beach houses are about a mile from the Henderson, ¼ mile from Crystal Beach and just a short walk to the James Lee Public Beach.  There are quite a number of Luxury Beach house rentals along the emerald coast to choose from.  Pricing will reflect the number of guests a house can sleep, as well as the proximity to the beaches themselves.  Yes, you can find houses right on the beach that can sleep 30 people, but likely that will be very expensive.  If you are just across the street, a little less than on the beach, and if you are the street off the main scenic drive, even less.  Parking can be a huge challenge during the busy season so be careful when going farther than walking distance away.  A couple rental agencies that I respect, even though my houses are not listed with them are Five Star Gulf Rentals  and Beach Reunion Group Rentals. These Destin Beach House Rentals agencies will have the large beach front houses if that is what you are looking for.  They may cost 30k+ for a week during the season, so plan accordingly.  Keep in mind that the bigger your party gets; the obstacles will become exponentially more challenging.  Keeping in mind that a beautiful beach day, will bring warmth, wind, and sand, many opt for just having the ceremony on the beach during the morning or before sunset.  There's a big difference between a ceremony on the beach with a reception to follow at a more traditional reception space (hall, restaurant, beach house, etc.) and a full-on beach reception with fifty of your nearest and dearest (including elderly and babies??).  Keep in mind that is you wisely move the reception gathering off the beach to a Gulf Front or Gulf Side Beach House, not all will welcome that and there surely will be some extra fees involved.  I can tell you from experience, that while we have been honored to be utilized, there is some downside to having our home be used like this.  During a social event like this, all furniture and decorations we have so diligently arranged are going to be completely re-thought for this special occasion.  It's typical that our cleaners are not able to perfectly put things back where we would normally stage them when slight movement occurs.  During this occasion, nearly everything may get moved, including wall decorations.  The chances of everything getting put back just so, are very slim.  Hopefully you are able to see the dilemma and extra concern to allowing a beach house to be utilized like this.  With dozens of groups coming in after your event, should it not be put back to the proper stage, it could be very damaging to the rental season for a property owner.  So please understand if a fee is requested for your special event.
The best times of the year will be April/May or Sep/Oct but the summer months are still the most popular.  Just be realistic that a beautiful June/July wedding on the beach will be 80-90 degrees in most cases.  After the ceremony, the reception is usually moved off the beach where shade, tables, and more time to relax and visit are more easily arranged.  This is where the beach houses often come in as table can be setup there for a more extended gathering.  If your budget allows, by all means bring it inside to a huge room at The Henderson or Emerald Grande.
The most common question we get is what's involved for reserving the beach.  So, here's what I know for 2019.
The Henderson Beach State park will handle their own reservations, or your planner will work with them.  You can find more about by following the link below.
https://www.hendersonparkinn.com/blog/planning-destin-beach-wedding/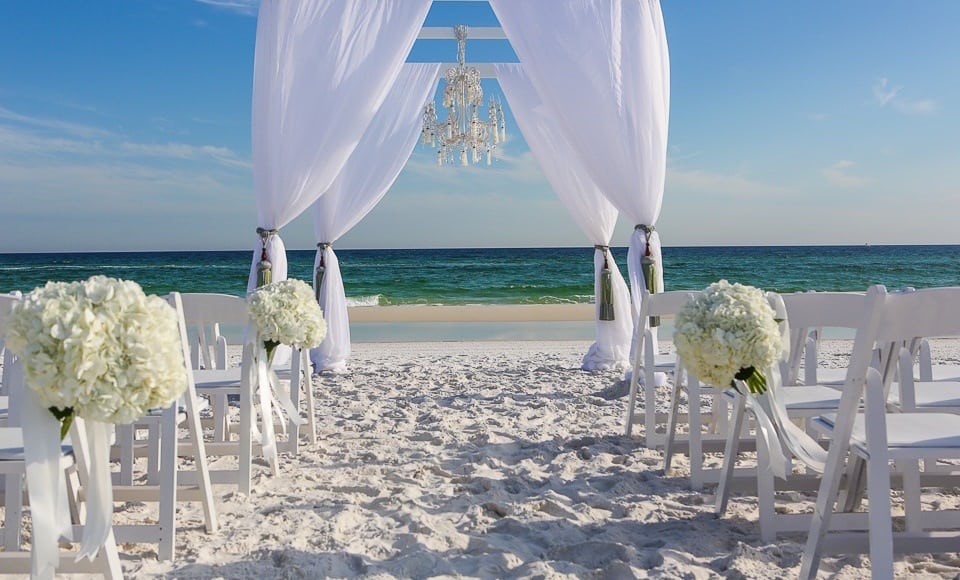 Here is a nice write-up by Weddingwire.com on Henderson Beach State Park in Destin Florida.
Rates for Henderson Beach State park can be found here.
James Lee Park is handled by Okaloosa County and a permit is required.  It is a fairly simple process though.  This venue is very close to the DoctorsOrdersDestin Beach Houses.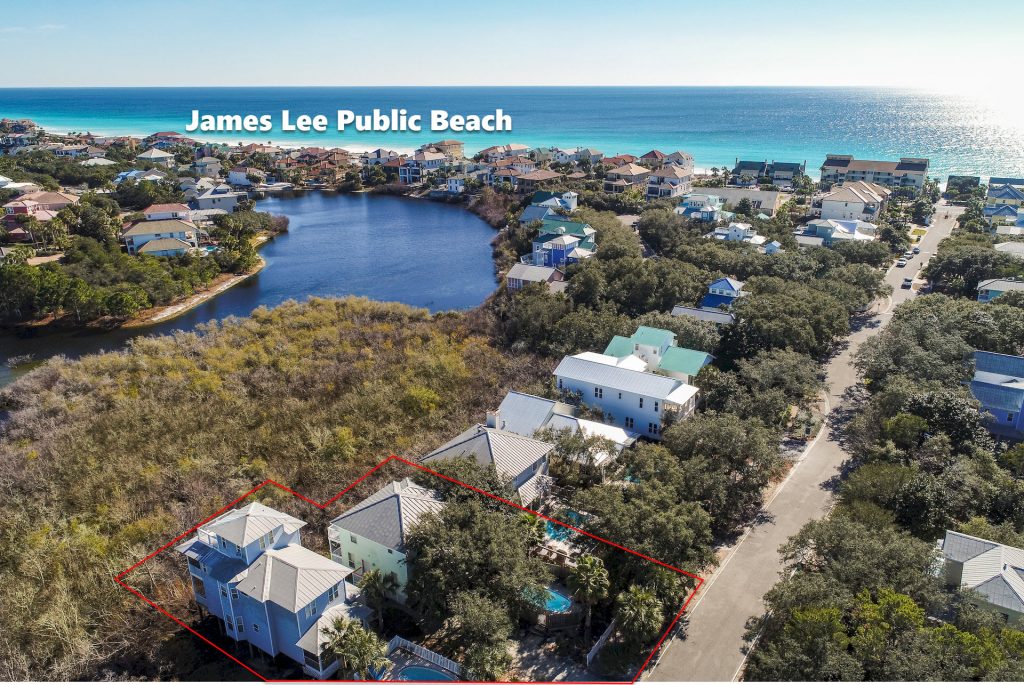 Wedding Permits—
♦ All weddings taking place at an Okaloosa County Beach / Park shall be scheduled and permitted with Okaloosa County Parks Division.
♦ Please call (850) 423.4868 or (850) 683.6209 at least 14 days in advance for scheduling and permit information.
♦ There is a $50 permit fee per wedding.
♦ Scheduling is subject to availability and permits are given on a first-in-time basis.
The would like you to be 30-60 days In advance.
The Okaloosa permit link is here 
Crystal Beach is one of the most popular area along the Emerald Coast and is in the heart of Destin.  The venue is handled by the City of Destin.
The Destin Parks can be reached at 850-650-1241 or 850-837-4242.
A Wedding planner will take much of the stress out of arranging the many things that need to be done.  A couple that caught my eye are
Sun Quest Beach Weddings  I especially appreciated Sun Quest's Step by Step planning Guide.
Sun Quest also shares some nice information about the Marriage License
FLORIDA MARRIAGE LICENSE
Florida residents are required with a minimum 3-day waiting period, unless they have completed the premarital course.
Out-of-state residents can get married the same day they obtain their marriage license.
The ceremony can be performed anywhere in the state of Florida and the license is valid for 60 days of issuance.  Florida residents are required with a minimum 3-day waiting period, unless they have completed the premarital course. Out-of-state residents can get married the same day they obtain their marriage license. The ceremony can be performed anywhere in the state of Florida and the license is valid for 60 days of issuance.
You must bring:
Each person will need one valid form of ID – State ID Card, Valid Driver's License, Military ID card, or Valid Passport.
Non-residents or residents who have not completed the premarital course – $93.50 fee
Residents who have completed the course – $61 fee
No blood tests or physical exams required.
A marriage can not be officially recorded until the license is returned to the Clerk. It should be returned with 10 days after the wedding. The party who performed the wedding is responsible for returning the completed license.
A marriage license may be obtained Monday through Friday from 8 am to 4:30 pm at the Clerk of the Circuit Court's Office at any of the courthouse below:
101 E. James Lee Blvd Room 10
Crestview, FL 32563  850.689.5000 ext. 3
Walton County / South Walton Clerk of Courts
The Clerk of Courts has two offices in Walton County and in South Walton at the South Walton Courthouse Annex. Call 850.267.3066
Destin Beach Weddings can be easily done if kept simple and there are many ways to keep the cost to a bare minimum.
Keep the ceremony small and simple
Make the reservation yourself or select a budgeted package with a planner
Do you own Invitations

DIY couples can easily save money on wedding invitations by making them yourself. You can find packs of blank wedding invitations at stores such as Wal-Mart that are affordable or online at Amazon.com. These packages also come with CD's that have templates on them for differently worded and designed invitations.  Simply add your information to the template and print the invitations out. Then you can either hand write the addresses on the envelopes (which come with the invitations) or print them out as well. All this will cost is the invitation package, the ink for printing and the stamps for mailing. This is usually the cheaper DIY way to do wedding invitations, especially if you have a large guest list. If you're not happy with the template provided to you, do a Google search for 'wedding invitation templates' or 'wedding invitation wording' and pick a wording and style that appeals to you.
Have a talented friend with come decorating talent make your cake or purchase one from local places such as Walmart or Publix. Both Walmart and Publix have books with options to choose from.  I snapped a couple shot from the Walmart book which is right on Emerald Coast Parkway within a couple miles of the James Lee, Henderson, or Crystal Beach

Finding the right photographer and videographer is key to the process.
The key to finding the best photographer for your wedding is persistence. While some photographers are easy to find and seemingly always available, the best ones aren't because they will either be on the road or busy with another wedding. To receive the best results and get an idea of what style appeals to you and start with trusted online wedding sites like Decidio, WeddingWire, and TheKnot.  You should see some samples of their work, read about their experience and reviews from previous couples, and links to their websites if you want to learn more.
While I'm trying to question those that use our houses for recommendation of whom they used, I'll be updating this post with some recommendations.  Feel free to reach out to me if you have some.  For Video, I've been a big fan of the TodoInDestin social account for a long time.  It seems that Cali also does the CrabIsland social account and has her own Videography Studio  SilverShadeStudios.com  Just look at her stuff and you will see she's very good.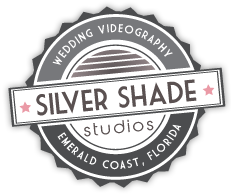 I've tried to share some honest thoughts to help you in your search and preparation for that special day.  I realize that only very few will end up utilize our beach houses, especially since there are only two of them and they rent out fairly quick. It's not even summer 2019 at the time of writing and summer of 2020 is already starting to book.  For some out situation might be just the right fit and we hope you consider DoctorsOrdersDestin Beach houses for your event.  As seen in the aerial above, we are a short walk from the beach.  Our beach is Private but not easily utilize for weddings.  James Lee, Crystal Beach, and Henderson State Beach Park are very close to us.  Our houses have been utilized for small weddings, as well as overflow for 25-50 sized weddings.  They are at the end of a quiet street in the Crystal Beach area and are side by side.  If rented together, they sleep 26 guests, but some of those are bunks, so please check the full description online.  While many will appreciate a very large house that houses 25-30 in the same house, there have been times where groups have found the split between the side by side houses purposefully accommodating!
We sincerely hope our information aids you in achieving your dream of a Destin Beach Wedding!
Search strings
Destin Caterers . Destin Photographer . Destin Disc Jockey . Destin Florist . Destin Videographer . Destin Limousine . Destin Party Rental .Destin Banquet Rooms , Destin Beach House Rentals