It's easy to get sick of work, sick of stress and sick of a fast-paced life these days! The cure? A quiet getaway at Doctor's Orders in Kokomo Cove! This Destin beach house rentals sits just enough off the beaten path to offer real peace and tranquility. Furthermore, there are no parking lots, cement jungles or noisy neighbors here!  In addition, it's wooded surroundings encompass views of two inlets of Destiny West lake speckled with charming wildlife that call it home. Therefore, a Doctor's Orders Beach House should be your Destin Florida Vacation Rentals. Doctor's Orders and Doctor's Orders 2 sit right next to each other and can be rented in tandem for large groups seeking to accommodate up to 26 people!
| | |
| --- | --- |
| Doctor's Order Beach House – Destin Vacation Rentals | Doctor's Orders 2 |
Another pleasant side effect of Doctor's Orders is its location near Destin's most powerful medicine- the soothing Gulf of Mexico. Head two blocks from the front porch and see the sun sparkling on the emerald water like diamonds, feel the powder-soft sand between your toes and listen to the rustle of sea oats in the Gulf Breeze. Seems like that powerful combination is sure to heal whatever ails you! It's also noteworthy that Kokomo Kove's entry also crosses a newly paved walking path that stretches the length of the beach road. In addition, restaurants, shops and even golf courses dot this scenic route and provide entertaining way-points for a sunny bike ride. View The full
Doctor's Orders
and
Doctor's Orders 2
Galleries. The 
Virtual Tour
 are here or by clicking "Beach House" on the menu. 
Quotes
 are here or by clicking "Availability" on the menu.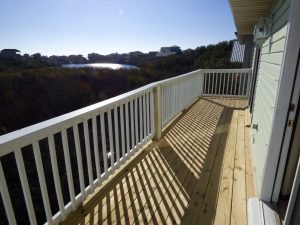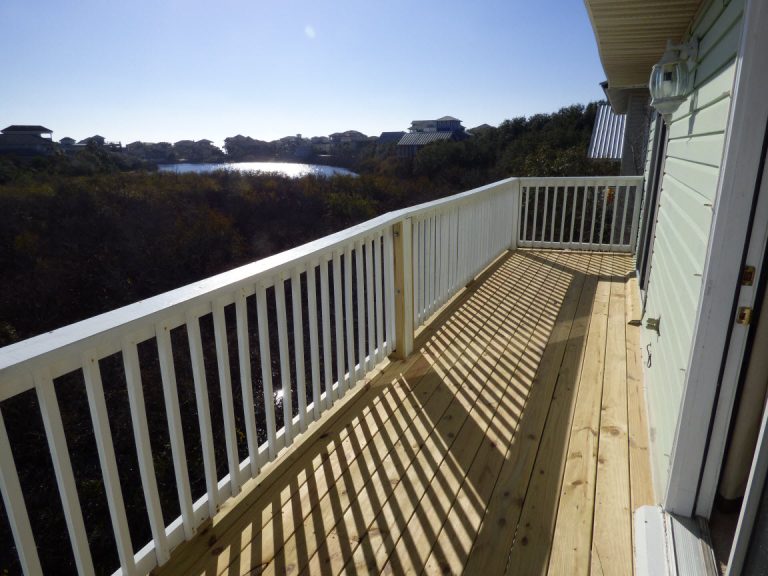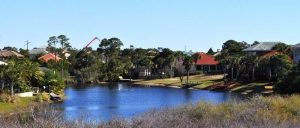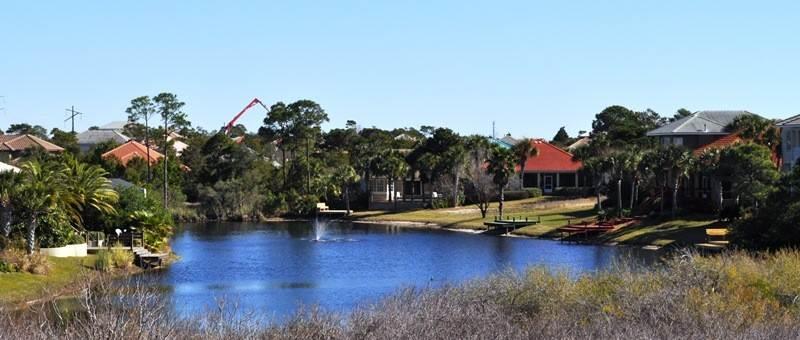 Highlights you will enjoy!
Doctor's Orders features a calming interior with worry-free wood floors, a beautifully updated kitchen and TVs in each bedroom. Noteworthy 'recovery aids' include an eye-catching décor of beach themes, the convenience of a laundry room as well as the luxury of a Jacuzzi bath in the master suite.
In additon, the private pool deck, two balconies with water views and a private grill are extra perks to this rejuvenating vacation home.
Finally, walk to the beach, cool off in your private pool, BBQ while enjoying the lake view, or just relax and enjoy the new HDTV's.
This Destin vacation rental also come with 3 bikes, a Kayak plus industrial umbrellas and chairs.
Doctors Orders is right in the middle of Destin.  Check out the best breakfast Destin Florida has to offer.  Be sure while that during your vacation you enjoy some of the live music Destin has to offer.


Destin Florida Vacation Rentals – Private Pool
Live like a true local!
This luxurious four bedroom, three bathroom home is nestled among the twisted oaks of Kokomo Kove. This neighborhood is occupied mostly by owners who enjoy living in this Crystal Beach area of Destin Florida and take great pride in Kokomo Kove. Many renovations have taken place prior to the 2015 season to make this truly your dream home.  Outside you will notice the refreshed front patio, two rear balconies, along with tasteful landscaping alterations make this gem a noticeable favorite of the area. Once inside, you will feel the oceanscapes interior design throughout your home by the sea.
The fully stocked kitchen has been enhanced with granite and stainless steel everywhere.  The Kitchen bar opens into the dining and living areas so your whole large group can be involved.  New flooring, furniture, paint, HDTV's with built in wireless internet for Netfilx or Youtube will be enjoyed by all. Open the window shades and enjoy the awesome view of the lake behind the house while hitting the BBQ. Enjoy that same view from two of the upstairs bedroom with another balcony upstairs. The photo gallery is below, and a Virtual Tour can be seen here . Destin Florida vacation rentals like Doctors Orders make the perfect vacation rental for your next trip to Destin Florida.  Be sure to head down to the beach for some sunsets as this can make for some very romantic memories.  Be sure to read our blog about Romantic Destin.
This luxurious Destin Florida Vacation Rental is being rented by the owners and has room for up to 4 vehicles. First of all, there are three bedrooms with beds for couples plus the quad bunk-room sleeps 10 comfortably. In addition, the couch can pull out to sleep another pair. Seems like the children will have plenty to do between the beach, the private pool, and the gaming center in the quad room, or movies in the living room. While there are many great places to eat out close by, this home is fully ready for the chef you bring along.  Hit the BBQ on the balcony, or enjoy cooking in the high end kitchen. Cooking, visiting, enjoying a game or movie will undoubtedly all be going on in this well arranged home. Be sure to check out some of the other 
things to do in Destin Florida area here
. Check
Availability and get a quote
, or give us a call with any questions at 
866-331-5557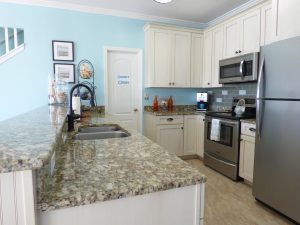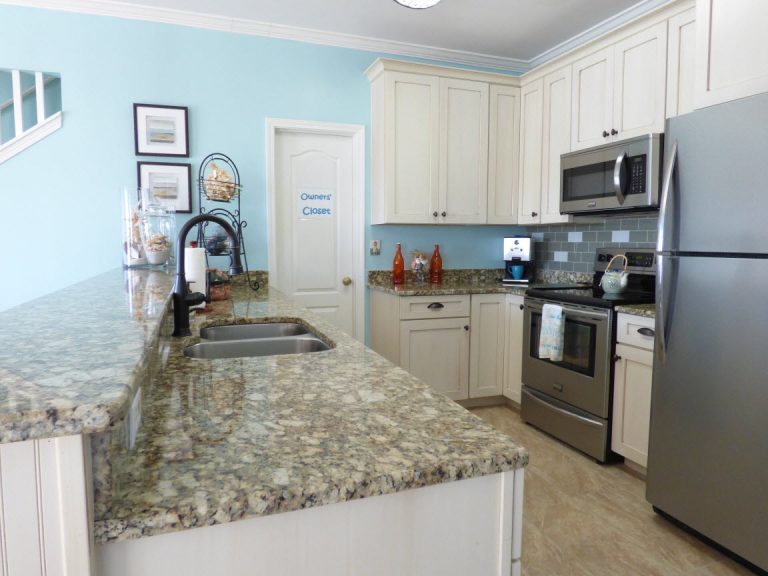 Sleeps 12 
Private pool overlooking beachscapes
Wifi throughout the house
55" High Definition LCD TV built in Wifi in LR
40″ HD LCD TV built in Wifi in Master
 Bunk Room setup for gaming
HD televisions in the bedrooms
Fully equipped high-end kitchen
Pet friendly neighborhood
Gorgeous Lake Views from balconies
Ample parking space
1 Block walk to the beach access
Shopping and Dining galore within few miles
Vacation Rentals Destin Florida

Check available dates now and end the looing for Destin Florida Vacation Rentals, choose Doctor Orders Beach House.