Night Life along 30A
When you vacation along 30A, playing on the beach all day is a given, and driving down the beach road with the windows and top down, taking in the ocean smell, will no doubt leave a fond memory of your beach trip.  30A has so many eclectic communities as you venture down the road.  Take note of the variety of business in the areas.  If you aren't ready to call it a day when the sun goes down, you may be wondering what kind of night life along 30A you can find?  It's easy to keep the fun going around 30A because they have live music in just about any style, from classic rock to Jimmy Buffet beach music, jazz to blues, and just about everything in between. The venues themselves speak to the eclectic nature of 30A.  From full on bars like the Red Bar, to Bread Companies, to Rooftop dining with a view, there is a wide array of experiences to be had.
If your just looking for live music along 30A and not a 30A Vacation Rental, skip this paragraph. If you are looking for a 30A Vacation Rental, this paragraph can save you thousands! Property owners like myself get most of our bookings from people searching for VRBO 30a, or AirBnb 30a and people book through the big listing sites. We need the wonderful marketing they do to attract vacationers like yourself. The fees are large to cover the cost of that wonderful marking, and that gets passed on to you the renter. But you are search savvy as you are reading this paragraph. Your research efforts have led you to an incredible secret I'm going to share with you. You can get your 7 day vacations for the price of 5. Even if you do not rent my DoctorsOrders30A beach house, this knowledge is invaluable and you can save thousands by knowing it wherever you rent. Find my DEAL here, and again, even if you don't rent my beach house, use the info to save the next time you rent any 30A beach house rentals.
When staying along 30A, consider our Beach House Rental, it will be just what the Doctor Ordered and close to just about everything, including the live music venues shown below.  What better way to end a perfect day?  Check out some of our favorites venues below.
Live Music Venues along 30A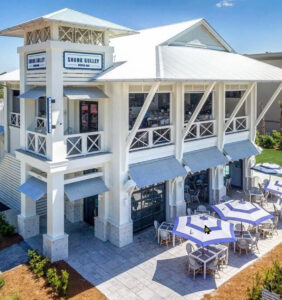 11.2 miles from Doctors Orders
1875 S. Hwy 393, Santa Rosa Beach, Florida
850-622-2733
Beach Sounds!
---
Shunk Gulley is a premier location on 30A for live music. We bring in artists from around the gulf coast, and further, to perform in our magical community. Whether you just want to relax to indie guitar players or upbeat party songs our talented musicians know the vibe of the area.
The Gulley Amphitheater is located adjacent to our restaurant and we facilitate larger events and concerts during the year. Make sure to join our email list so you can be alerted to upcoming entertainment.
SHUNK GULLEY OYSTER BAR is a seafood and casual fare restaurant on 30A. Named after the legendary fishing reef off our coast, Shunk Gulley offers classic coastal cuisine and genuine southern hospitality. There is live music daily located inside the panoramic bar area, featuring views of the sugar white sand beach.
Just down the road from
DoctorsOrders30A
so be sure to check out the link above for upcoming live events when you stay.

6.7 miles from Doctors Orders
63 Defuniak St, Santa Rosa Beach, Florida
850-231-4102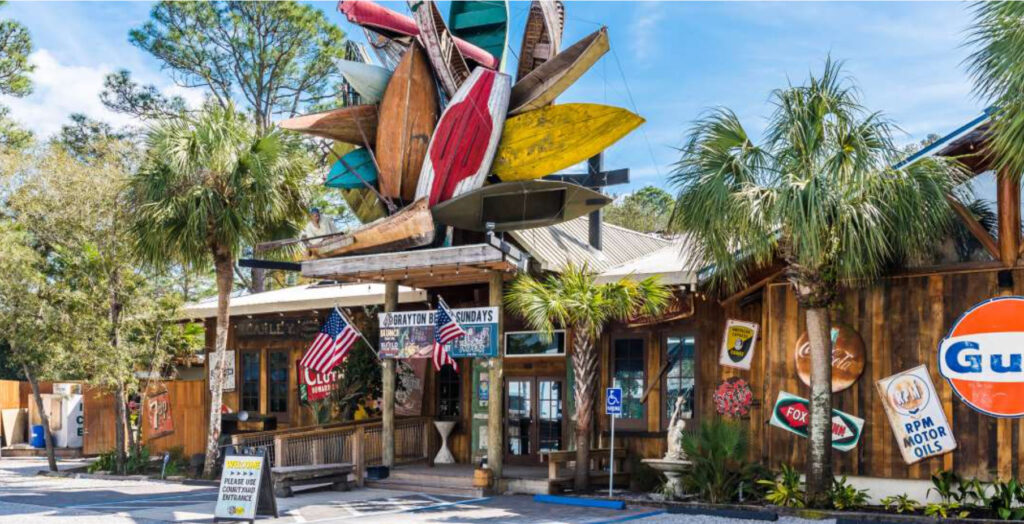 Since 1984, AJ's Seafood and Oyster Bar has been serving cold Gulf Coast oysters and cool libations. What began as a popular local hang out known for fresh oysters and cold beer has grown into one of the most iconic "hot spots" on the Destin Harbor. From our humble beginning shucking oysters off the deck behind a small trailer on the Destin Harbor, we are proud to have grown to four locations along Florida's Emerald Coast, serving the freshest seafood, best live music and most exciting water activities in the Destin and 30A area.  AJ's Grayton Beach has live music every night!

5.8 miles from Doctors Orders
5960 W County Hwy 30A, Santa Rosa Beach, Florida
850-267-3053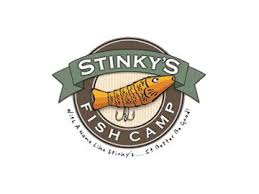 Stinky's Fish Camp is located in Santa Rosa Beach on the west end of South Walton County's scenic Hwy 30A. Nestled along one of our area's unique coastal dune lakes and across from a public beach access and the sugar-white sands that border the Gulf of Mexico. Stinky's Bait Shack is located right next door to the restaurant and specializes in surf and bay fishing tackle, live, frozen and artificial bait, ice-cold beer, wine, liquor, and a full line of "Stinky's Gear" including hats, t-shirts & unique gifts. It is also the home to our area's best live local music. The Bait Shack's frozen daiquiris are available for "sipping in the shack" or "to go" for beach sunsets. Stinky's Fish Camp and Bait Shack hold the area's two largest fishing tournaments. The Fall Beach to Bay Grand Slam and the Spring/Summer Pompano Tournament draw local and visiting anglers competing for leader board recognition and prizes. The Stinky's experience is as unique as the name and offers only the best Gulf seafood in a casual beach setting that makes everyone feel like a local!
As we have heard since the beginning "With a name like Stinky's, it better be good"!  Check out the link above for upcoming Music/Events.

5.1 miles from Doctors Orders
2052 W Hwy 30A, Red Fish Village Blue Mountain Beach, Florida
850-994-7443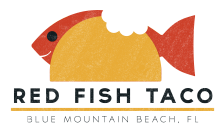 RED FISH TACO
STORY
The ultimate beach "pop up" for the 30A singer-songwriter festival took root in Blue Mountain Beach, South Walton County Florida. The passion of our chef team began with great "chef-driven" fish, shrimp, and street taco fare served in a funky and fun-paced environment featuring local music. Casual, fun atmosphere with counter service for indoor or outdoor seating or Take Out for beach or home. RFT is a celebration of that "beach vibe" of music, food, and good times with friends. Just around the corner from DoctorsOrders30A

FOOW
Fish Out of Water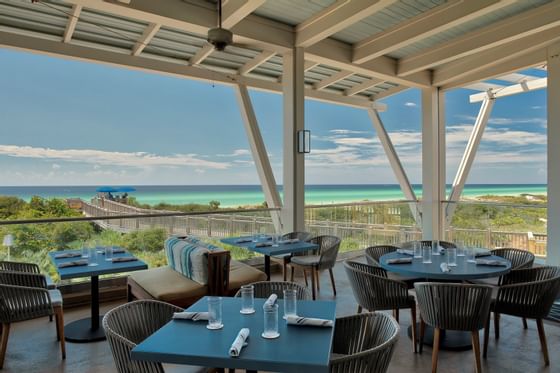 .5 miles from Doctors Orders
34 Goldenrod Circle, Santa Rosa Beach, FL
850-534-5050
As one of the 30A area's only large family-style restaurants and bars overlooking the Gulf, Fish Out of Water® embodies the spirit of the WaterColor community: coastal, fun, and unpretentious, with impeccable service and cuisine. Located at the AAA Four Diamond and Forbes Four-Star rated WaterColor Inn, a St. Joe Hospitality property, Fish Out of Water serves seasonal regional cuisine with a Southern Coastal approach in Santa Rosa Beach on Northwest Florida's Emerald Coast. Opened in June 2018 after extensive renovations and menu updates, Fish Out of Water focuses on the fresh flavors of the coast combined with one of 30A's most impressive Gulf views. High quality and efficient service sets the tone in an approachable, inspired setting serving breakfast, lunch and dinner. Live Music for Sunday Brunch!

18.8 miles from Doctors Orders.
70 Hotz Ave.  Santa Rosa Beach, Florida
850-231-1008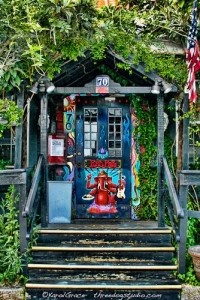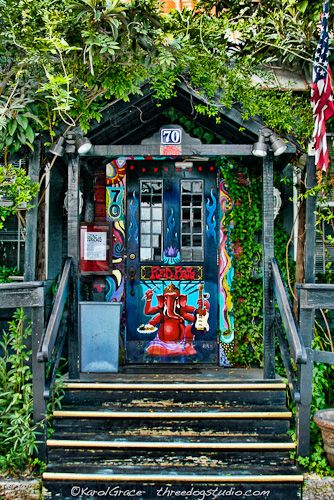 If you just want to go hang out with friends at one of the most laid back restaurant/bar venues in the area, here's just the spot. It's either a beach shack that's a nightclub, or its a jazz lounge.  Maybe it's all three. There are two dining areas with the Red Bar connecting them so the drinks and the food and the music flow smoothly all evening.  If you love gumbo, try theirs, served in a bread bowl.  It's the best.  The Red Bar Jazz Band plays Tuesday thru Sunday from 6 to 11 pm. Parking can be a challenge, therefore its always best to come early.  Dread Clampett, a top local band, gets the dancers on their feet from noon to 3 pm and 7 to 11 pm on Sunday during your beach house stay at Doctors Orders.

About 6 miles from Doctors Orders.
35 Mussett Bayou Rd.  Santa Rosa Beach, Florida
850-267-1500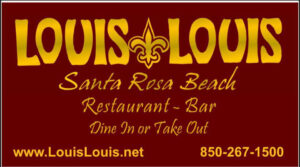 This staple of local South Walton food and fun is perhaps just as well known for its energetic vibe and live music nights with groups like the Will Thompson as it is for its food. But, trust me, the food, just like the music and fun, definitely keeps people coming back for more. One visit and you'll see precisely what I mean.
Louis Louis, located just off of Hwy. 98 and convenient to 30A, is a kitschy American café with art-filled walls, colorful décor, hip chandeliers, and a definite cool factor in place. The restaurant is owned and managed by a well-known local trio of restaurateur brothers, Philippe, Olivier, and Louis Petit, along with their father, Louis Sr.
The family also owns other restaurants along the Northwest Florida Gulf Coast, including, a favorite of many tourists and locals alike, the iconic and wildly popular Red Bar in Grayton Beach. Though there are similar elements in all their restaurants, Louis Louis is probably known and frequented more by locals than it is by the hundreds of thousands of tourists converging on the 30A area each vacation season. And, I say this because that makes it just the ideal place to check out if you want to experience food and fun much as the locals do.
Whether it's the food, fun, or laid-back local feel, once you give Louis Louis a try, I think you'll find yourself making it a regular spot when you visit DoctorsOrders30A.

2.5 miles away when you choose Doctors Orders Beach House as your vacation rental.
26 Logan Lane Unit G, Santa Rosa Beach, FL
850-213-4528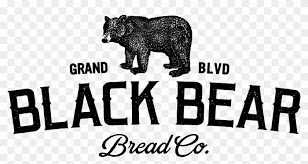 Located in The Shops of Grayton, just north of Scenic Highway 30A, Bar Room offers weekly events and specials. Black Bear Bread Co. is a neighborhood bakery and all-day seasonal café serving Stumptown Coffee Roasters. Freshly-baked naturally leavened bread, dynamically seasonal produce and sensible sourcing are the inspiration for our café menu serving breakfast and lunch.
Black Bear Bread Company opened in Grayton Beach in 2017. Nestled away in a charming little shopping center, the café and bakery have become very popular for locals and tourists alike. Their sign outside says they proudly serve Stumptown Coffee. That has to be the magic component that makes their coffee concoctions stand out above the rest. Along with some of the best coffee in town, they also offer wine, mimosas, and kombucha.
Choose from a wide selection of fresh pastries including local favorite, cinnamon rolls. Enjoy freshly baked bread, made onsite, or take some to go. Breakfast options include a granola bowl, grains, or Acai bowl. Order a bagel with smoked salmon or a croissant with delicious Benton's Bacon. For lunch, try the Local Greens or tuna on sourdough. Dine inside with the friendly staff or sit on the patio enjoying the breeze.
Black Bear's Bar Room opened next door with an enhanced menu and wine bar. Be sure to check the link above as to when they have live music. Along with the café menu, the Bar Room offers oysters, charcuterie, and snacks to pair with wine. It is open everyday until 5pm.

5.8 miles from your Destin vacation rental
74 Town Hall Road, Suite 4B, Rosemary Beach, Florida
850-213-4600


Music Schedule
The Courtyard at Pescado, located underneath the widely popular Pescado • Seafood Grill and Rooftop Bar in Rosemary Beach overlooking the Gulf of Mexico, will open daily from 5:00 p.m. to 11:00 p.m. for guests 18 and older. Seating will be first come, first serve. See menu, hours of operation and more at https://rooftop30a.com/the-courtyard. Follow Pescado on Facebook and Instagram for event, cocktail, and dining inspiration. Pescado is part of the Last Call Restaurant Group that owns Shades Bar and Grill and Shaka Sushi and Noodle Bar.

5.8 miles from your Destin vacation rental
33 Heron's Watch Way, Santa Rosa Beach, Florida
850-534-3045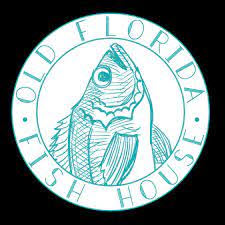 Old Florida Fish House is still a popular spot for sushi and live dance music, and it's set-up to host big crowds, from off-season wedding parties to the inevitable onslaught of on-season vacationers.
A popular hot spot for live music, local musicians keep dancers on their feet most nights of the week, making it a popular after-dinner destination too.
When you dine at Old Florida Fish House in Santa Rosa Beach, you will not just get a tasty meal, but the full lakeside dining experience as well. As they are nestled in the trees along the banks of the Eastern Lake, you get a phenomenal view of the waterway beyond plus a chance to enjoy their truly chill atmosphere. Their friendly service makes every visit a true delight, as do the precisely prepared meals.
Since they are a fish house, their menu centers around fried, grilled, and blackened seafood of all kinds. They go above and beyond the traditional fish house offerings by bringing you fresh sushi and several desserts made from scratch. Always made from fresh fish to order, their sushi rivals modern works of art. The plating designs for all their other dishes have just as much flair, satisfying your appetite from your eyes to your belly.
Before you have a chance to browse all the awesome options on their menu, you must first choose between their indoor and outdoor seating. You can sidle up to one of their many bars, lounge in the indoor dining room, or head out onto the patio. No matter where you sit, you can play all the outdoor games, including cornhole, to keep busy while awaiting your food to arrive. You may even catch live music playing from their centerstage if you arrive at the right time.